Can "Forgive and Forget" Help Your Business Grow?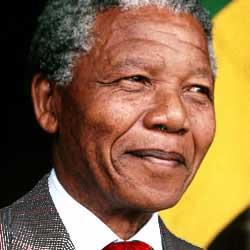 January 26, 2016
Successful leaders know the importance of disciplined, consistent treatment of their subordinates, but they must also recognize when it's better to forgive and forget mistakes from the past. Courageous managers and executives balance accountability and generosity, realizing that compassion is often the wisest course to follow.
Rather than "getting even," strong leaders often act in a generous, conciliatory manner that mends relationships and allows the organization to resume course. Nelson Mandela is a great example, a man who was quick to forgive his oppressors despite the years of abuse and hostility he endured while imprisoned.
Mandela was South Africa's first democratically elected President, supported by many who urged him to take revenge on his adversaries. They pushed for retribution against those who had incarcerated Mandela, with many insisting on vengeance against the country's privileged white people as well. Instead, this inspirational leader remained committed to the use of non-violent protest and forgiveness, allowing South Africa to more quickly reconcile the wrongs that had been committed and move forward.
Forgiveness is not without risk, as mercy and absolution by themselves are rarely sufficient to stabilize volatile circumstances. Nevertheless, without it stability and pursuit of the organization's goals are often impossible. As Mandela's fellow South African and social rights activist Desmond Tutu once wrote, "Without forgiveness, there's no future." We have all worked with or for managers who failed to accept this creed, and may recall the strained relationships and reduced productivity that resulted.
Putting business aside, did you know that forgiveness can be good for your health? One study published in the Journal of Behavioral Medicine noted that the act of forgiving others is associated with a lower heart rate and blood pressure, as well as stress relief. Later research showed that forgiveness correlates positively with five health-related measures: physical symptoms, medications used, sleep quality, energy level, and somatic complaints. A third study found that the benefits gained from forgiving others often leads to additional benefits to both the forgiver and those around her or him, including positive thoughts, feelings, and behaviors towards others, as well as an increase in altruistic behaviors.
Has forgiveness had a positive effect on relationships at your company or in your personal life? Send us a note and let us know how "forgive and forget" has led to improvements in how you connect with others and/or your overall wellbeing, at home or at work.